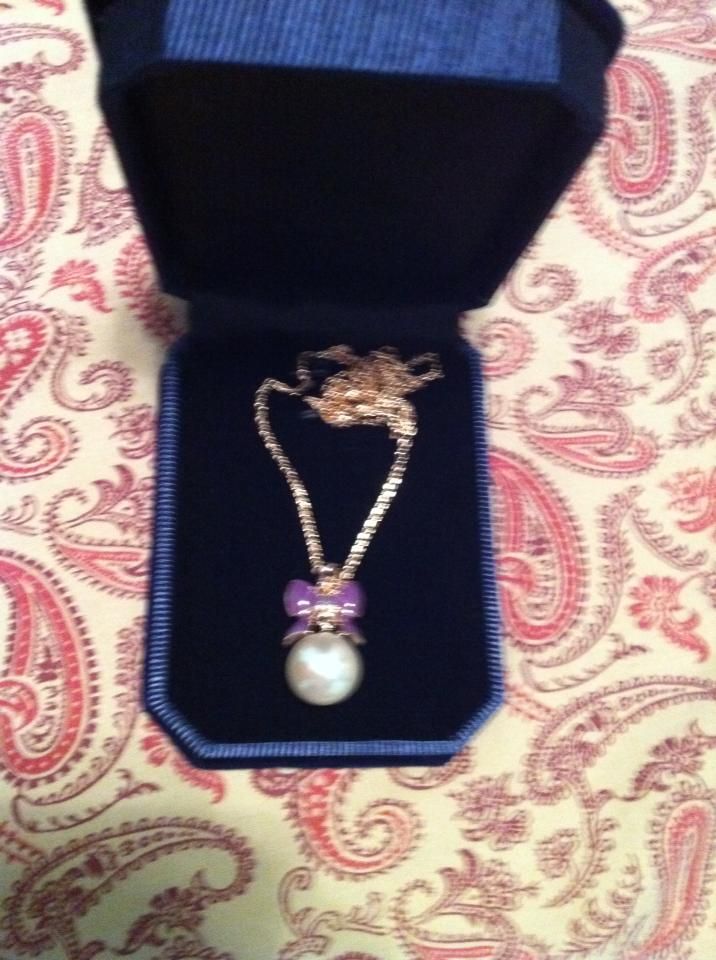 Retail Value: USD22.33
Bellast Price: USD12.17
Every Girls dreamt to have the best jewelry they may have with them. Because girls loves to have this beautiful things that can eventually make them chic, I referring on jewelry, Yeah! girls these days are used to wear some great elegant jewelry than to these simply one because I think that's how fashion evolved these days.
Recently, the one leading company in the jewelry industry which the bellast.com had contacted me and asked me to review some of their items. And of course I say yes because this was an opportunities then to have such lovely and elegant jewelry for free. So – yeah! they've sent me out 2 jewelry that I may posted up here. The one is the "Fine Simulated Pearl Enamel Alloy Bow Stud Earrings With 18K Yellow Gold Plated Purple" the one on the top photo. The Necklace came into a beautiful blue box and it has this bubble wrap inside for the item to be arrived safely.
The necklace is nice and it's fits for this spring and summer season to be wear because of the pearl design of it. Soon, I'll be wearing this or style myself again wearing the necklace for my outfit post update. So – you better check out this blog often for you to be updated..haha
Retail Value: USD29.33
Bellast Price: USD15.67
Also, they've gave me this another chic necklace called " Rhinestone Crystal Studded Drop Long Necklace with White Gold Plated" that I must say a great find too that can we use into some formal or casual events. The necklace has a price of USD15.67 on the Bellast.com site while on the other retail stores you might get this necklace for about USD29.33 which far expensive than to Bellast price.
That's why I really recommend this online jewelry shop, Bellast.com, as you planning to buy some jewelries with you. Also, bellast's selling some fashion accessories, wedding and engagement jewelries, men's jewelry and set jewelry. Just go check their site now for further items you'd wanted to have with..