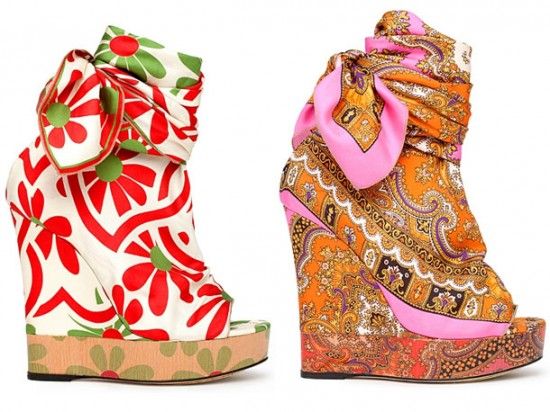 When it comes to fashion today. Quirky things are the most hippest and hot to have that can make yourself dope to it. Agree? I know you will, because most of us fashion enthusiasts are used to be unique that can take place our self for being individual that you might share it on the fashion world today.
This recently, while I was searching some dope and quirky things over the web. Ive found these shoes from the Dolce & Gabbana that is included from their Spring summer collection. I know most girls are pretty much excited today to have these shoes on to them. Because these shoes are has this awesome designs that we couldn't see on the other brands of shoes collection. Me, personally, this was then my first time to see such made of fabric shoes, only Dolce & Gabbana has it today. That's why this collection is the most looking and demand on today's fashion industry.
Regarding on the availability and pricing details. As for now, I still dont know that further info. But soon I got to know, sure thing, I will update you again here. Okay, that's it for now and I hope you may check back often. Thanks a lot!