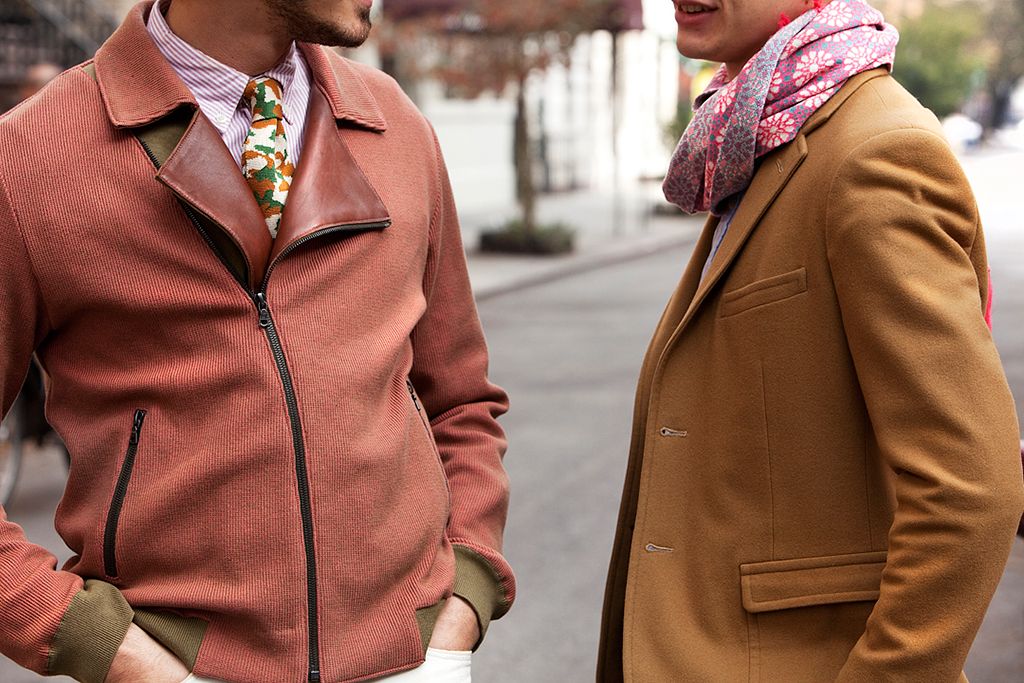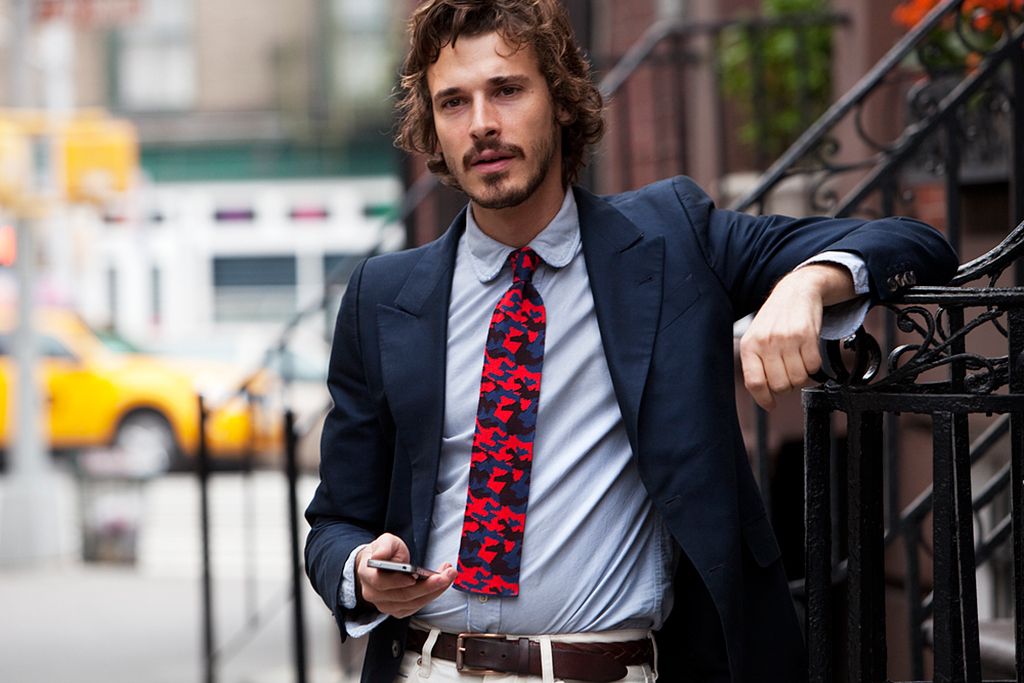 This holiday season the brand Orley is out with its new collection of ties, the Orley 2012 Holiday Ties. Orley has crossed the line by creating different design on ties which is not common, they created a square end ties, not the usual triangle end ties that we regularly see. These ties are now available online and each ties costs $195 USD. A must try for those who want to experiment on their looks to be different.
Orley is a men's label from New York but the items are made in Italy. Orley is known on creating items that has a mixture of humor and elegance.
Let's take a look on these ties. On the first photo is a sleek red and blue combination abstract-like design that perfectly matches the model's outfit. The second photo has these two design of ties which are the hounstooth print and the floral print. Houndstooth is the mostly seen print these past months? so I can say that this is really in the trend. It is very brave for them to create a floral print, beacause we all know that floral prints are mostly avoided by men. On the third photo is a camouflage print designed tie, which is my favorite among these ties. Maybe because it is my first time to see a camo print tie. And the rest of the photos are the variety colors of every designs. The floral design has light blue and green colors, the chevron design has this navy blue/red color combination, and the polka dot design has red.