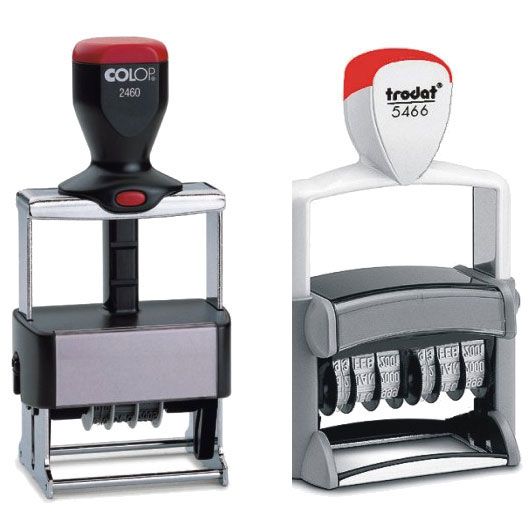 I always keep my name and address stamps handy whenever I work. It's easier and saves me more time to just stamp my address on a piece of document rather than write it. Stampsdoneright.com is an online store that sells all types of stamps and embossers for home and office use. They have a wide array of pre-inked stamps, self inking stamps, and custom rubber stamps such as signature stamps, address stamps, identity theft stamps, and date stamps. Visit site here to get a glimpse of their products. The company has been in business for many years offering only the best at incredibly low prices.
They have a variety of self inking stamps that can be customized to include any information you may need like your company's logo and address. Buyers can choose from at least 15 different sizes of their Trodat stamps which comes in five colors. These high quality stamps can be used for a very long time and will withstand thousands of impressions.
Shop the site by choosing the following categories: Stamps for the Home, for the Office and for On the Go; Specialty Products; Miscellaneous Stamp Products; and Stamp Accessories. All stamps are made and shipped upon ordering. They accept major credit cards like Visa, Mastercard, Discover, and American Express.