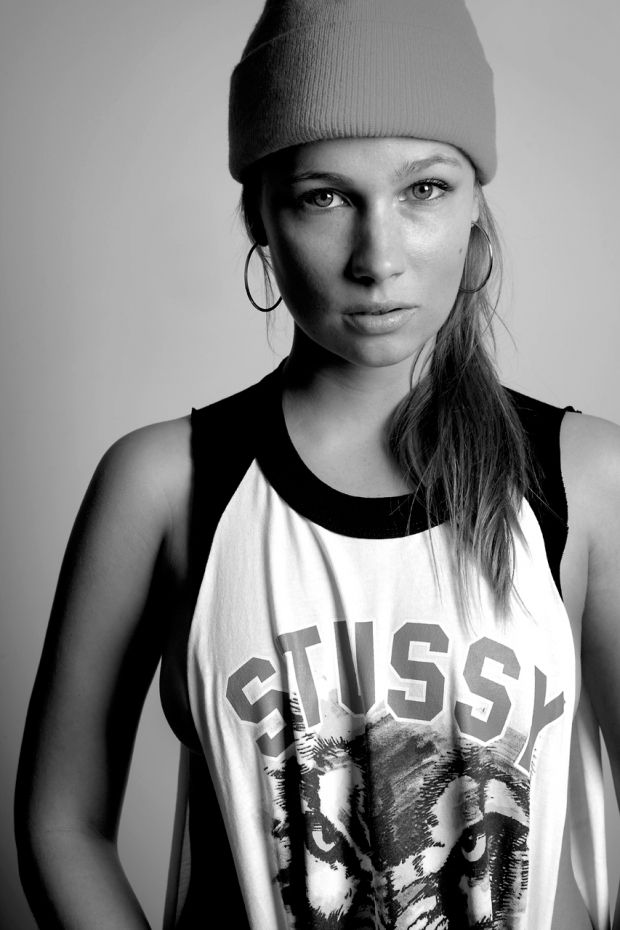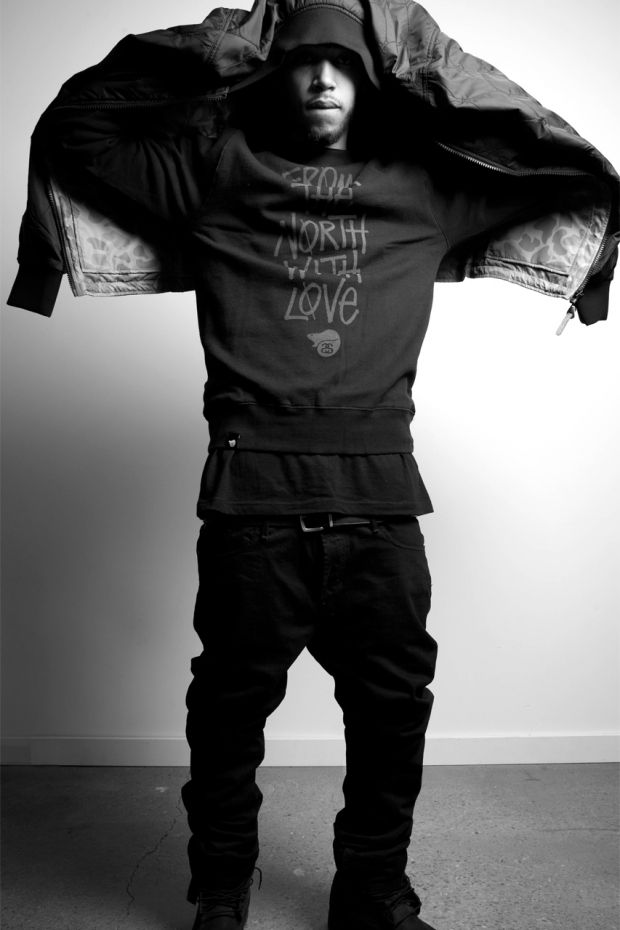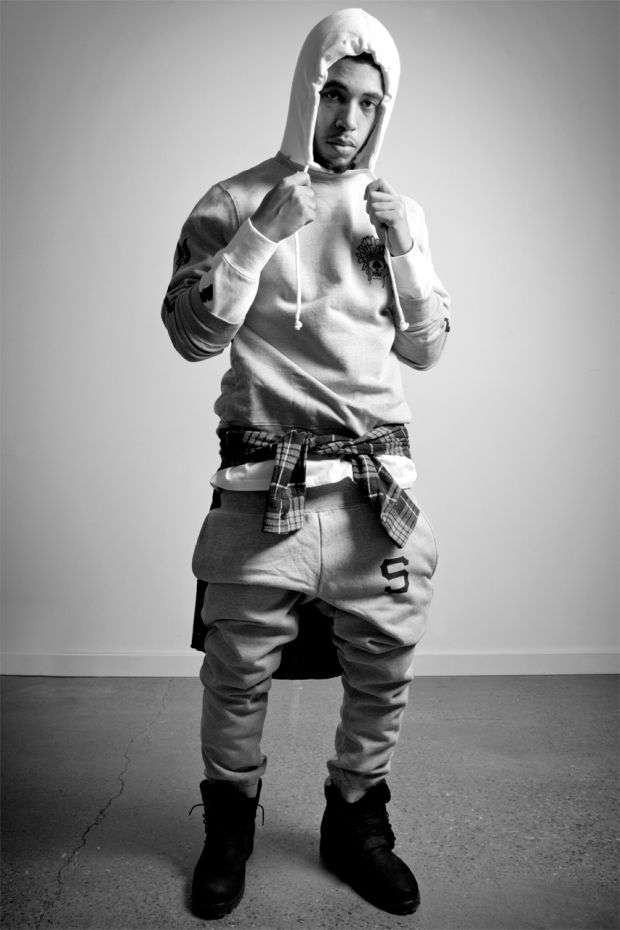 Stussy Canada is out with their 2012 Holiday Collection. The said collection contains hoodies, sweatshirts, sweatpants and crewnecks. These items are now available on Stussy stores in Toronto, Canada. No price range has been said about the items.
Lets take a look on some of the items in this collection. On the first photo is a hoodies sweatshirt paired with a sweatpants that is best to use on cold weather season and can also be worn on those workout sessions, this one looks very fashionable because if the shirt that was tied on the waist of the model and the boots that's being paired with it. On the second photo is the t-shirt that has the "From North with Love" phrase which is the theme of this Stussy Canada Collection. The third photo contains a white hoody covered by this grey sweatshirt that has a cute skull that has a native headdress print.
This one looks a combination of modern and vintage because of the print. And lastly is this sleeveless shirt that has the Stussy print plus a tiger print. This shirt gives a more striking appeal to the model's beauty. This shirt is very fashionable and comfortable at the same time. This one looks like it was cropped by someone else because of its unfinished hem. Such a very cool thing there. So for those who lives in Canada and for this who will be in Canada, try to visit their stores and have any of these items from their new collection.