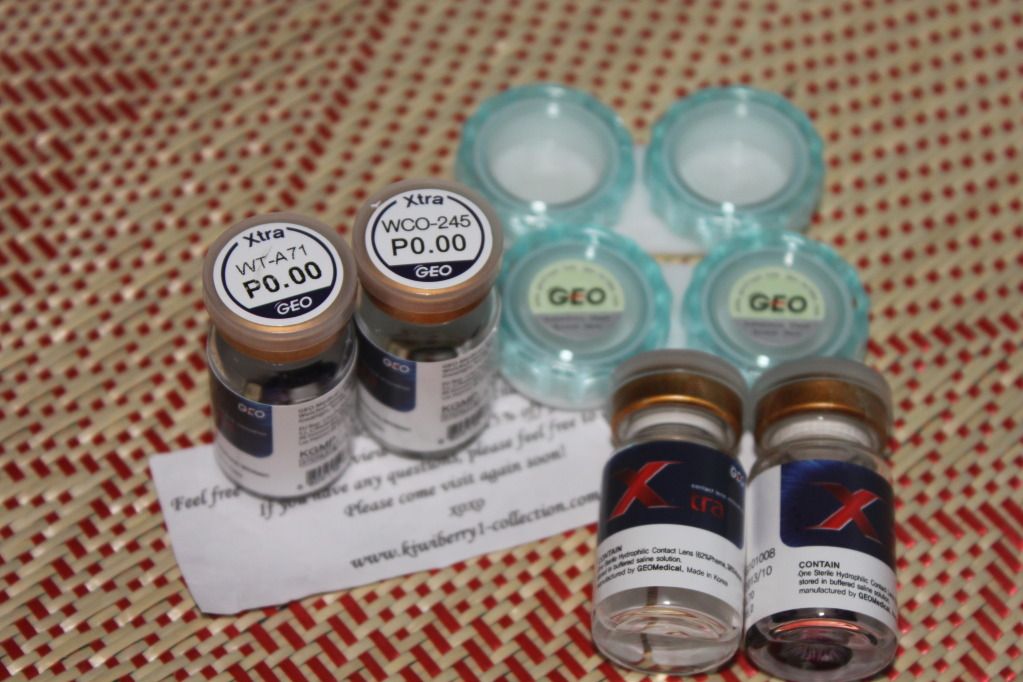 Recently, the leading contact lenses online company called kiwiberry1-collection.com had contacted me for the collaboration. And yeah, I'm so pleased and pleasured to work with them too. Because their products are indeed quality and much crazing by the chic girls today.
The company, kiwiberry1-collection.com, had sent me these 2 lenses, the photo on top. And I must say, these lenses are way different when it comes to designs and quality. That's why then, I'm so pretty excited to have my review for their lenses. Please, do check back my next posts for the reviews of these awesome Korean Geo Contact Lenses that we may only buy over kiwiberry1-collection.com.
Alright, that's it for now. And I hope I can get some more products to review through this blog, Henzellovestosmile.com. Thanks folks!