Her Majesty the Queen recently celebrated her diamond jubilee in the UK, with street parties and celebrations taking place all across the country. There was no surprise to just as much coverage was given to what the Duchess of Cambridge was wearing compared to the celebrations themselves, but I thought I'd take a look at the timeless style of the reigning British monarch herself. She might not be the first name that springs to mind when you think of stylish royals, but in her day, the Queen was every bit the trendsetter that Kate is today.
With Agyness Deyn frequently naming her as a style inspiration, and recent catwalk shows from Rochas, Louis Vuitton and Ralph Lauren getting into the jubilee spirit, the Queen's outfits still attracts attention. Always immaculate, and always age appropriate, I think we can still learn a thing or two from Elizabeth on how to dress for the occasion!
Becoming monarch at just age 27, her loyal designer was Norman Hartnell. He created her stunning wedding gown, coronation dress and revamped Dior's New Look to create a very British take on the trend just for her. Think elegant pastel shades, polka dots, full skirts and tiny waists. The look is still a classic for evening wear today – this Tess Spot dress (below) from the Coast collection of evening dresses online is a prime example.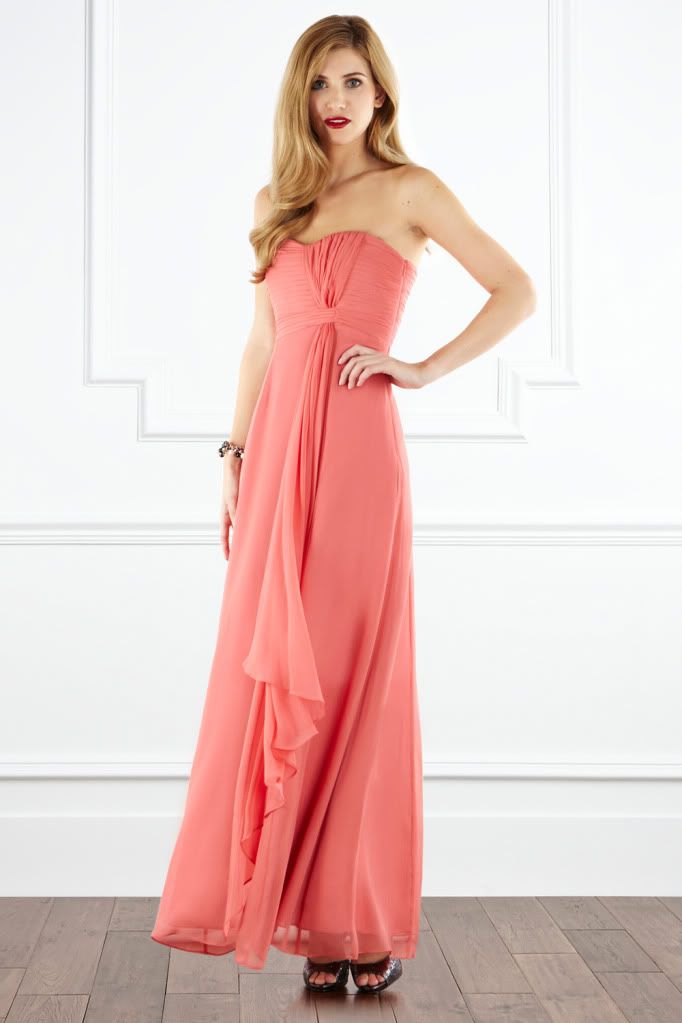 If you're a fan of 50s fashion like I am, taking a look through images of Elizabeth over the decade is an amazing source of style inspiration. Her look is always simple, elegant and flattering, with attention to detail with accessories being key. Pristine gloves, clean, crisp colour palettes, neat boxy handbags and simple, elegant pearls adorn her in every picture. Check out this great Vogue gallery of her trendsetting looks and you'll find plenty of ideas.
The Queen has moved on to new designers over the decades, from Hardy Amies, to moderniser Ian Thomas, and her current favourite, Stuart Parvin. Taking her from the Grace Kelly look of the 50s, through to the modern sophistication she displayed in the 60s, her look now is still timeless, returning to flattering pastels and impeccably tailored dress suits.
If the Agyness Deyn connection isn't enough to convince you that she's a bona fide style icon, the Queen has also inspired the likes of Luella Bartley and queen of pop Madonna over the years, and was the muse behind Dolce and Gabbana's entire A/W 2008 collection. Rather than reinventing her evening dresses and formal gowns, they paid tribute to a range of her signature looks, especially her classic country style. Her statement tartans, traditional knits, autumnal colour palette and elegant headscarves are a mainstay of her wardrobe when she visits her country castle Balmoral in Scotland each year, and D&G couldn't help but steal some of her style tips. You can check out the whole collection here.