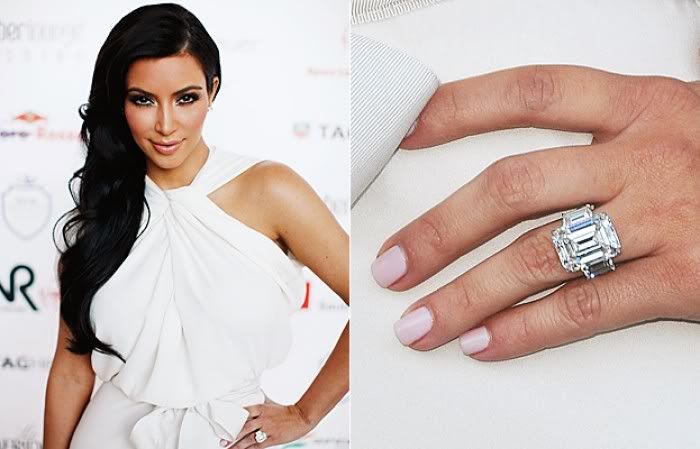 When a man loves a woman it's only natural that he asks her to marry him and it is every woman's dream to be wed to the person she loves the most. That's why the engagement day is probably one of the most important days of a person's life. Since it's an all too important event, it's only proper that a man gives a beautiful engagement ring to his soon to be wife. If you are rich and can very well afford an extravagant ring, you can follow what celebrities and other famous people do by buying designer engagement rings. We all know how stunning some celebrity engagement rings are. They often show it off to the media once their beaus give them one.
When you hear the words designer engagement rings what usually comes to mind are the brands Cartier and Tiffany & Co. These brands have been around for years and are guaranteed to have rings with diamonds and other precious stones of high quality. But also keep in mind that not all designer engagement rings are expensive. There are more affordable ones like the gold or sterling silver plain wedding bands or those with no diamonds and precious stones. Of course you always have to consider your budget. You can't spend it all on your engagement ring since there are other equally important things to buy like your wedding dress. Again, your wedding dress don't have to be too expensive but of course it has to be charming and stunning in it's own way. If you have a designer engagement ring, then you should also have a designer wedding dress. That is if you have the money for it since it costs thousands of dollars to commission the more popular wedding gown designers like Monique Lhuillier and Vera Wang.
Every woman's dream is to be given a Cartier engagement ring. Though it's expensive and those with money are the ones who can afford it, Cartier designer rings will always be in the minds of those who want to get married. Probably the most famous collection of Cartier is the solitaire Cartier collection of 1895. It's simple yet elegant and can be worn anywhere and on any event. It can suit women from all walks of life. It's just timeless. Over the years, modern touches have been added to the classic designs. But more importantly, high quality diamonds are still a part of Cartier's impeccable standards.
Another brand that has gained popularity throughout the years are Tacori engagement rings. It was established in 1969 by Haig Tacorian and started off as a family business. The business grew and now it's one of the biggest jewelry companies in the world. Tacori engagement rings have different styles ranging from the more simple ones to the more flashy pieces. There's a design for every woman. Whatever your preference is, there's a Tacori engagement ring for you.
You must check out www.designer-engagementrings.org for more details..