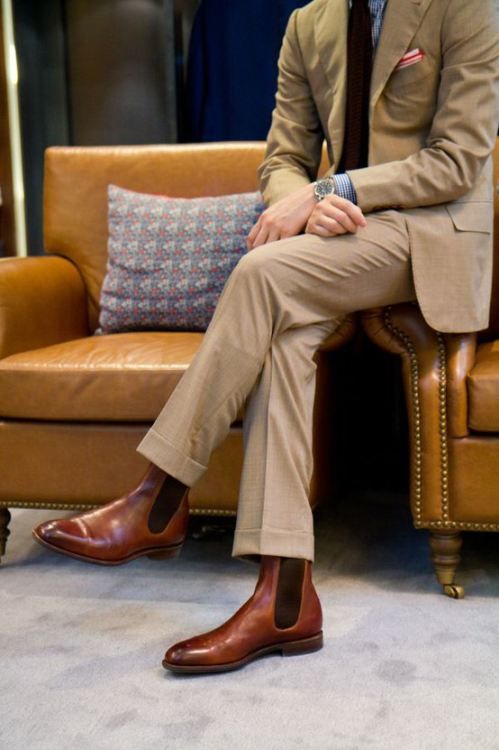 Suits have made that great exodus from the office to the party. This is a rite of passage for all formal wear, but it's always just a little jarring at first. Now it's quite common to go to house parties where stylish dudes are brandishing suits of all kinds. I'll be honest with you and disclose that at first, I didn't think it was going to work. But alas, greater minds took over and made this trend work and now it's flourishing. Here are the three big trends in men's suits for the Spring of 2012:
Blue suits
No, not the Blue Men group, and not working class executives necessarily. GQ fashion writers (among others) have pointed out the proliferation of glossy navy blue suits springing up everywhere recently, from the decks of the runway to the floors of the trade shows. This trend has been accommodated with a monochromatic theme that has seen the blue suit paired with blue knits, blue ties, and blue men's dress shirts. The basic premise here is blue. The color blue looks good.
Plaid suits
You don't have to be an upscale hipster to recognize that plaid suits are in vogue right now in a big way. Perhaps you can attribute it all to the chic alcoholism of Mad Men, but the re-birth of the plaid suit has transcended the realm of horizontal and vertical pinstripes and taken on its own distinctive style, both in casual and formal conditions. Generally speaking, you have three different options: the Windowpane style, the more subdued Glen Plaid, and the more formal and pronounced Prince of Wales.
Shiny suits
Call it an homage to the Rat Pack, a throwback to P Diddy in the 90s, an archetypal love for shiny things, or just their ability to travel safely from formal occasions to casual parties, but the shiny suit is flush right now. You can get them expensive (like a Hugo Boss or Giorgio Armani) or fairly cheap ones like the Carlo Lusso Shiny Grey, which is made from a micro poly blend.
The Age of the Suits is upon us and for the Spring of 2012 it consists of blue, plaid and shiny fabric. The great part of all three of these trends is that there are multiple options for pairing them with other textures and alternative fabrics. In other words, guys, have fun with this one and experiment in the mirror a bit!