Jan 12 2013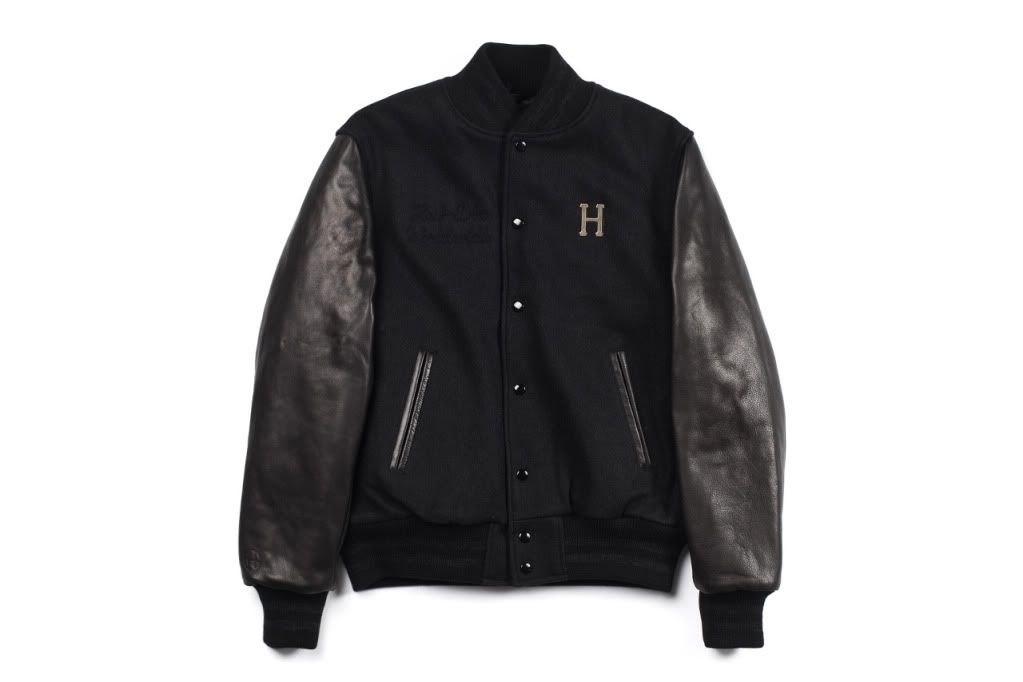 Varsity jackets has never been out in trend. Back when the days that the only persons who are wearing this is just the school varsity players. But when time pass, almost everyone are wearing this kind of jacket. I can't blame the people who loves this jacket because this is very stylish and comfortable. But I have seen this one of a kind varsity jacket that has a great sense of class. I am referring to this new HUF x Golden Bear Varsity Jacket. I can say that this jacket has a class because of its sleek look. This varsity jacket has a pure black color that is made of wool on the body part, and the very uncommon thing about this one is it has a leather sleeves, a cowhide leather. The usual material that we've seen on some varsity jackets are the satin fabric. This varsity jacket also has a leather trimmed slant pockets and a logo of HUF which is a letter "H" that is made of metal. Its closure is very easy to use especially when you are in a hurry, because it is only a button snap.
This classy design will be available for only a limited stocks and this one costs $400 USD. So for those men that is really fashionable and want to wear a different varsity jacket, this one is the best thing for you. Men will definitely look best an sleek when wearing this varsity jacket.
You can pull off this jacket with school book bags.
Leave a Reply