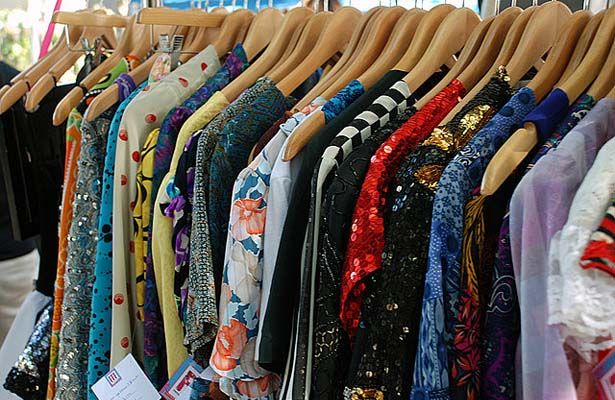 Have you ever realized where did clothing lines, fashion magazines and designers like Marc Jacobs and Ralph Lauren got their ideas to set a fashion statement? Some say its a cycle. From basic to bigger, to bolder and then back to basic.
Early 70's, in Fashion Industry, it was the decade when flannel-shirted and high-heeled boys came. Some girls wearing glittering stretched pants and platform shoes. With their brightly dyed hair and multi-colored fingernails, showed up. But from time to time glittering pants became jeans, from jeans came out tattered jeans. From high-waisted and balloon skirts to mini skirts. And few more years it will go back to glittering pants.
A lot of girls couldn't really afford to buy. Some are just too innocent or that thing called "Out of fashion". Imagine buying bell-bottom pants and long flared skirts and next year you cant wear it that often because you find it too dull and awkward that your friends or people around you don't wear it anymore. I, myself, have suffered from this. But say goodbye to all this dramas. Plastics and papers aren't the only one being recycled, clothes too!
I mean, why should you stock or throw all those bell-bottoms and spend a lot buying a new trend. Or feel awkward every time you wear that long flared skirt,when you could just visit a tailoring shop and have them repaired. Turn that bell-bottom pants into a skinny jeans. Get that scissors and hairbrush and cut that jeans into shorts or some portions and brush the edges to make a tattered jeans. Customized plain doll shoes, pumps or flip-flops into an eye-catching footwear by attaching something on it like ribbons, flowers, buttons or whatever you like. And create a chirpy look on summer, be innovative, transform that long flared skirt into a tube-dress, add a belt on your waist and a pair of flip-flops on your feet.Cool! These are just few tips.
Avoid being a plain Jane, transform yourself into a glamorous and more sophisticated girl. Be the talk of the town. Try to experiment, be creative and resourceful. Never be afraid to mix and match to achieve a great look. And don't forget to sprinkle some self-confidence and wear the sweetest smile on your face.