Apr 29 2014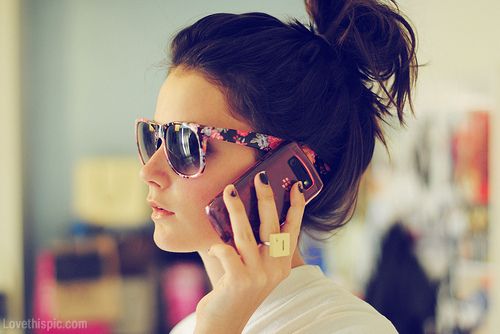 I know most of you will agree on me regarding of girls are being naturally vain. And Yes! I even raises my hands here and admitting that I was bit vain too ( occasionally) I think, we girls wants to be looking beautiful as always as we can because looks are pretty much important to us and as well of being clean and neat, though guys these days are ones vain too but majority of the human being are girls are the most vain and wanting their selves to be as hip as they can.
That is why when the season is about to change ( ex. Winter to spring – summer) girls are finding ways or searching their way to find out on what are these pieces that they might give them an hip feeling (think so) that's why they ended up buy having these trendy pieces from the high-brands to local brands. And today, I must say! that floral sunglasses are the one must have. Because it is summer, It does really help us to have this very chic looking as we wears one as well it is an protection too for our eyes to avoid having any disease due of the heavy sun hits we'd be experiencing today. Actually, any type of sunglasses is fine to have as long as it does fits on you well and it blended either as well on the total outfit you'd trying to rock on to the particular day you have..
Alright, I think I am done with this one. And I hope you'll keep on checking me here for more fashion tips and news. I'll might post up some trendy pieces for us girls to be more looking chic and still classy this summer season. Okay, bye!