A fantastic Mexican rock concert awaits you. There's plenty to look forward to from loud music to amazing dancing. The problem is you want to look the part. In fact, you want to look like a celebrity on the dance floor. What should you wear?
Think Classic Style Like Hayek
Via Flickr by al7n6awi
If you are buying Vicente Fernandez tickets, you'll want to dress classy. Ladies will do well dressing the part of Salma Hayek. A comfortable dress, fabulous shoes (the higher the heel the better) and a chunky necklace will do the job. You'll want to show off your curves while still looking respectful. After all, tickets like these demand true Mexican character to come through. Match your outfit with a clutch purse, just big enough for the essentials. Finally, be sure your makeup is subtle but beautiful.
Get Hip with Thalia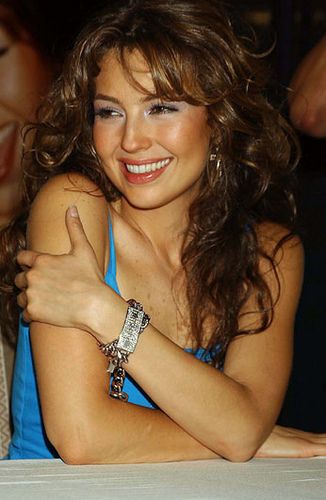 Via Flickr by ACACIOVENTURA
Mexican single Thalia may be the perfect icon to look to when it comes to dressing young. To dress right for a pop concert or a younger band, be sure to layer on the jewelry. Big hoop earrings, a few bangles and even a low chain help. Use lots of color in your clothing. If you want to wear jeans, be sure a flowing, bright colored top accompanies them. Add to that a pair of thick heels for a fantastic look that's all about Mexican heat. Use a lot of color in your makeup, too. You want your face to come to life on the dance floor
Get Sexy Like Ramirez
Via Flickr by The School of Jeffrey Dean Morgan
If you love her on Grey's Anatomy, you'll love looking like her at a Mexican-style rock concert. Sara Ramirez's style is all about sex appeal, another popular style component of the Mexican wardrobe. To look great here, find a fantastic looking dress that you can move in. You'll want something flowing and comfortable, but above the knees. Add a cute high heel to the outfit and a few pieces of jewelry. Don't forget to add the makeup. Be sure your lips and eyes stand out.
Style Your Look Like Lopez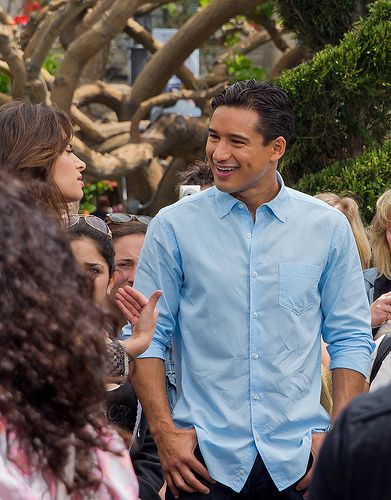 Via Flickr by AnthonyGurr
That's Mario Lopez, of course! If you want to dress the part of this stylish Mexican actor, you just need to use classic pieces in your wardrobe. Start with a dark shirt, with the top buttons undone. Add a nice suit coat and pants that fits well. Be sure to wear comfortable shoes since you will be dancing. On the other hand, for a less formal event, lose the jacket and wear a v-neck tee without a print to it.
Mexican rock concerts are all about a love of style and music. To fit into any classic event like this, you have to dress the part. The only hard part is knowing which celebrity you hope to look like on the dance floor.