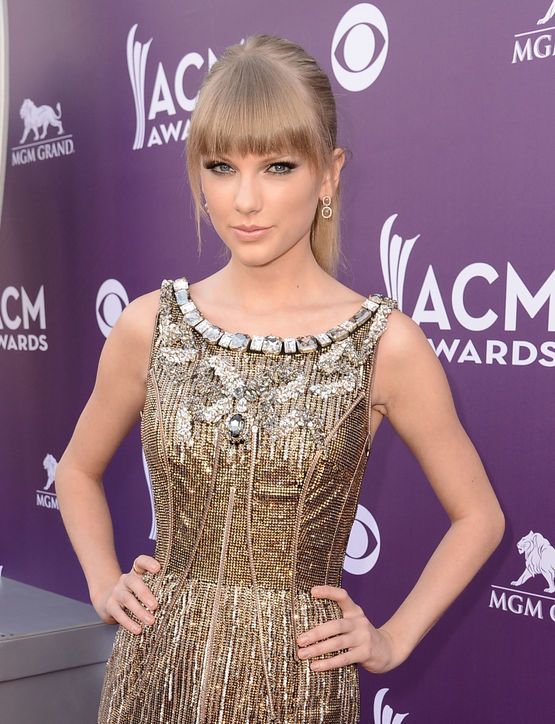 Last year the pixie was the trendiest haircut of the season, but hair has grown a little longer for this years current popular look. The current fashion hair trends for winter 2013/2014 are mid-length, feminine, and clean asymmetrical cuts. The bob was in fashion a few decades ago it is back bolder and better than ever.
The 1940's have also made a comeback this year; the 1940's was a decade of discreet and modest glamour and we have the noticed the big brushed out curls have starting to come back in fashion. Another current trend is the constructed look of a symmetrical cut that's clean and takes bold shapes, such as an asymmetrical straight bob which is often great for a round face. The punk look has also come back around this year with choppy bold haircuts with chopped fringe. The final trend in haircuts being suitgirls; every year hair and fashion trends take a new look on androgynous looks and this year the suitgirl mannish but polished haircuts are right on trend for the bolder women. Here are a few specific haircuts that combine the haircut trends from the catwalk and make them more practical for everyday wear.
Wavy Lob with Fringe
This beautiful hairstyle is high fashion. The shoulder-length haircut is styled with slight waves and with eye-skimming fringe to give a medium length haircut a special flare. It looks great with every hair type, and particularly beautiful on oval and heart shaped faces.
Shattered Bangs and Should-Length Cut
Short bangs are really 'in' this year. They draw attention to your eyes and frame your face beautifully. If you want some jaw dropping bangs with some length, try a textured edge with your bangs and carry the layers throughout your hair and finish with a wavy texture.
Big Bouncy Curls
If you saw the runway shows this year, you might have noticed a lot of big brushed out, bouncy, fluffy curls. The length is typically to the shoulders (that's after curling) and styled with a deep side part. This haircut and style is all about curls and volume, and definitely not for the subtle girl.
The Square Bob
Shorter one-length bobs are extremely trendy right now, especially with some short fringe creating a square and clean hairstyle. If you don't want the bangs, don't worry. They are not a requirement, and a lot of face shapes might not agree with bangs and a bob. Keeping your bob ear to chin length, straight, and clean is chic and trendy.
This year haircut trends have gone from ultra-short with the pixie to longer bobs and medium length haircuts with loose waves and big, bold, bouncy waves. They are symmetric, bold, minimalist and channeling the 1940s retro glam from the big bouncy curls to the constructed straight haircuts. This year hair trends have something for everybody so choose a style that fits your face shape, personal style, and hair texture.