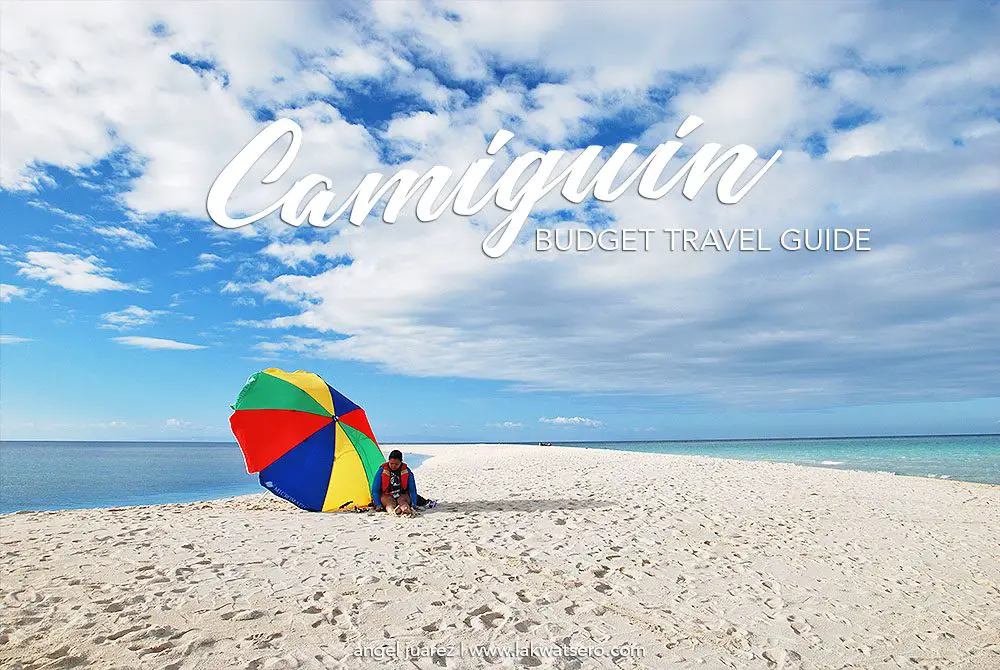 Camiguin is one of the most mysterious, most interesting provinces in the Philippines. Surrounded by Bohol Sea, Camiguin is famous for its sweet lanzones, various cultural treasures, and amazing marine life. Because of its origins—the island was formed due to volcanic eruptions—Camiguin has been given the moniker "The Island Born of Fire." As if to further highlight its nickname, Camiguin also has several volcanoes travelers can visit even today. Mounts Hibok-Hibok, Mambajao, Timpoong, Uhay, and Vulcan are among the most popular.
Small as it is, Camiguin has no shortage of historic landmarks and natural wonders. From heritage sites to stunning white sand beaches, you can certainly make the most out of your Camiguin tour package. Check out this quick list of must-visit places for a truly memorable (and sulit) trip.
White Island
White Island is one of the most visited tourist spots in Camiguin, especially among the beach bums. Located less than 2 kilometers north of Mambajao, this sandbar is  ahorseshoe-shaped patch of beach and often gets "resculpted" by the tides. True to its name, White Island is composed purely of white sand. There are no trees or any kind of shade whatsoever, so it's the perfect place to get your tan. Just remember to put on your sunscreen and bring an umbrella—or at least a wide-brimmed hat, just in case you need a break from the heat. If you want, you can visit early in the morning or in the afternoon to avoid the extreme temperatures.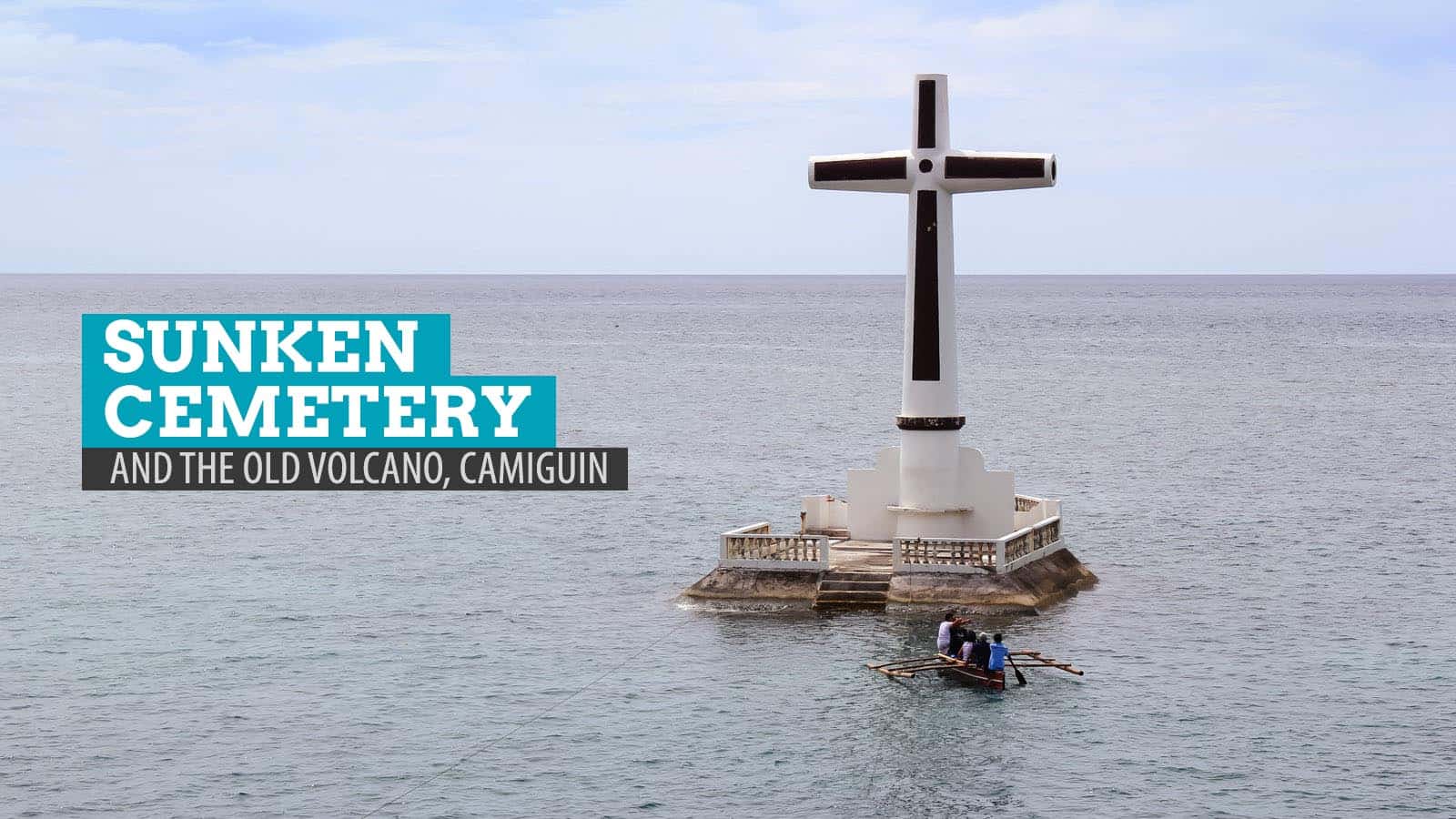 Sunken Cemetery
Camiguin's most well-known tourist spot is undoubtedly the Sunken Cemetery. The huge cross in the middle of the sea was erected in 1982 to commemorate the town and cemetery of Bonbon, both of which sunk in the eruption of Mt. Vulcan in the 1870s. Nevertheless, some people still believe that the cross is actually the cross of the cemetery's chapel. Over the years, the area has become a sought-after dive site. The tombstones have since been covered by corals, and sea creatures have made their home in the cemetery.
Aside from the Sunken Cemetery, you can also find various heritage and historical sites in Camiguin. These include ancestral houses from the Spanish and American periods, the Centennial Tree, the Moro Watch Tower, and the Old Guiob Church Ruins.
Mount Hibok-Hibok
As mentioned earlier, one of Camiguin's most defining features is its several volcanoes. Mount Hibok-Hibok, which is only one of two active volcanic vents in the province (the other being Mount Vulcan), is the most popular among hikers. The climb involves trekking on dense forests, steep and slippery inclines, and loose rocks. The sweeping view of the island and nearby Bohol from the summit is definitely worth the effort, though.
In addition to hosting challenging climbs, Mount Hibok-Hibok is also an ASEAN Heritage Park. The area, which is collectively known as the Mount Hibok-Hibok Protective Landscape and includes the ranges of Mount Timpoong, is home to endemic birds and rodents, as well as amphibians and various medicinal trees.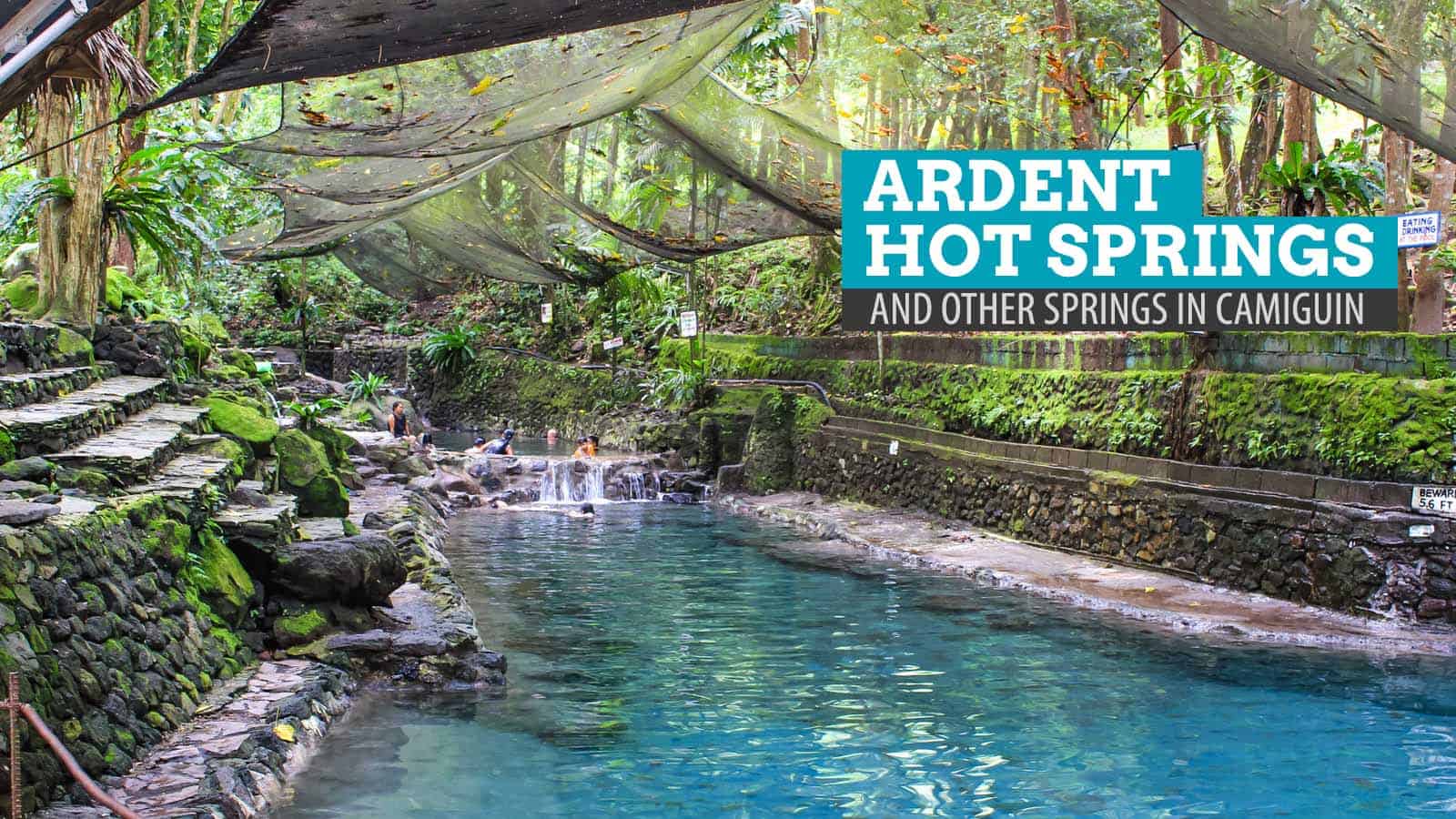 Ardent Hibok-Hibok Spring
Another reason why people flock to Mount Hibok-Hibok is the Ardent Hibok-Hibok Hot Spring, one of the many natural springs in Camiguin. Ardent is the most popular, however, because of its proximity to the volcano. Thus, the water here is naturally sulfuric and is said to possess many healing properties. What's more, the spring water's temperature is at a comfortable 33°C to 38°C. If you really want to de-stress, go here in the afternoon or at night so you'll be fully relaxed and ready for a long and restful sleep.
If you want to bathe somewhere cooler, Sto. Nino Cold Springs in Sagay Town is the way to go. Its natural pools are about 19°C to 20°C in temperature, perfect for the summer months. There's also Bura Soda Water Park in Catarman, where you can bathe in and drink the naturally flowing soda water.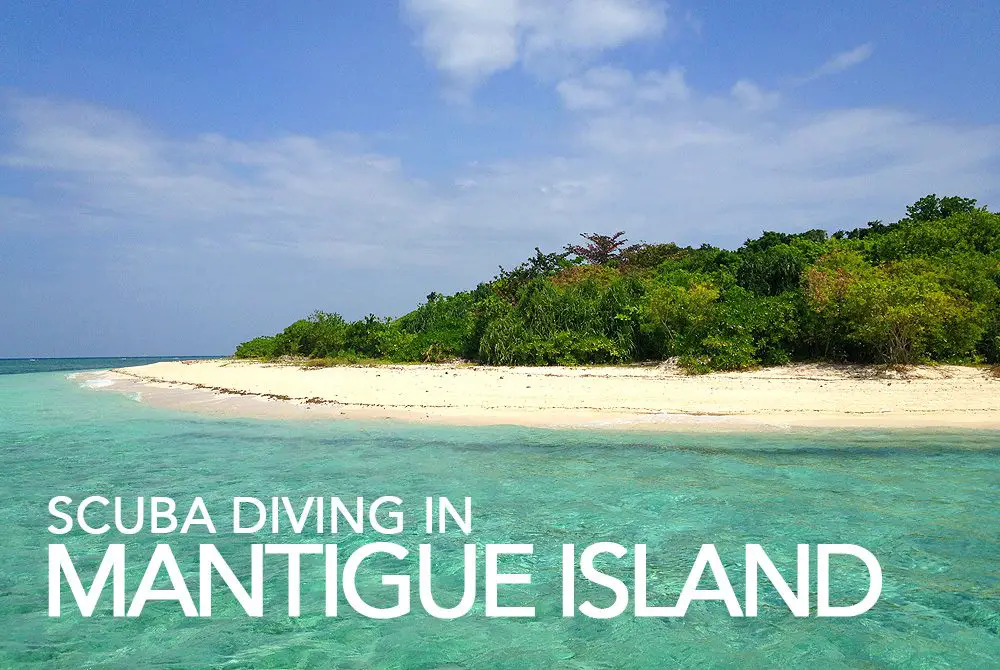 Mantigue Island
Mantigue Island is a 4-hectare marine sanctuary, with a forest trail and snorkeling areas where you can see turtles swimming in their natural habitat. It's also abundant with corals and sea creatures, making it an ideal snorkeling and scuba diving site.
Apart from its diverse marine life, Mantigue Island also has a fishing village. Here you can catch and eat a variety of seafood, like crabs and clams. As a complement to your sumptuous lunch, you'll also be treated to a beautiful view of Mount Timpoong.
Camiguin is one of those places that feel farther away than they really are.  For that, visitors have the island province's peaceful and enchanting vibe to thank. Pay these spots a visit, and fall in love with mystical, beautiful Camiguin!