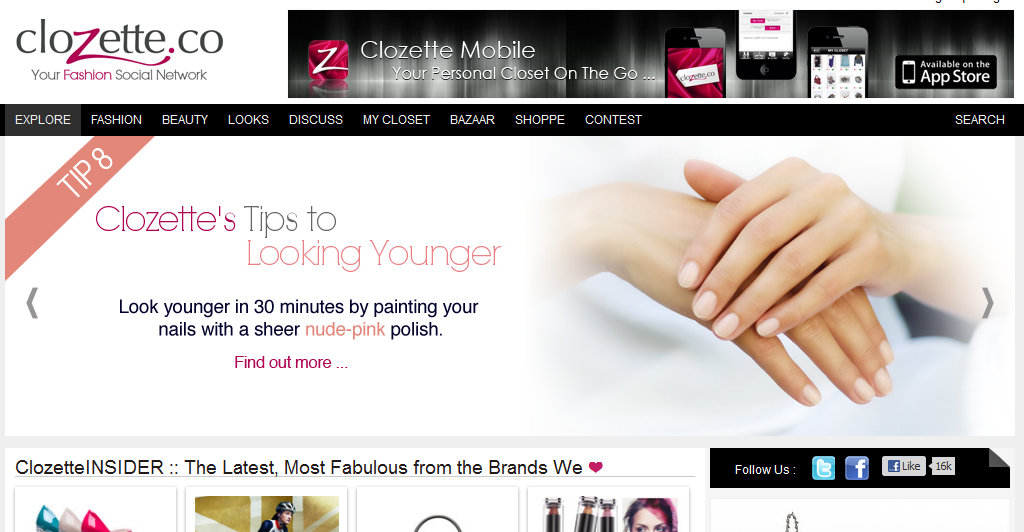 Check here: http://www.clozette.co
I love fashion and I'm sure that a lot of people out there have the same sentiments. What better way to explore the fashionista in you than being a member of Clozette.co. It's like the Facebook for fashion. It's a totally different type of social networking site and shopping haven. If you're very much into fashion and everything fabulous and chic, join Clozette. It's so easy to register and totally free. The site has so many features like the Clozette Fashion Finds App which you can access in iTunes. Simply open iTunes  to download the apps. It's a lot of fun trying out the application, and I personally recommend it for you to use because they have this easy browse feature where you can easily grab and share photos of your Clozette wish list items on your Clozette account as long to your favorite social media site Facebook. In a way, this really useful not just to buy items but also to buzz and let your friends know on what's you most like to have that might also interest them. Other good thing is, Clozette  apps can be install in any smartphones.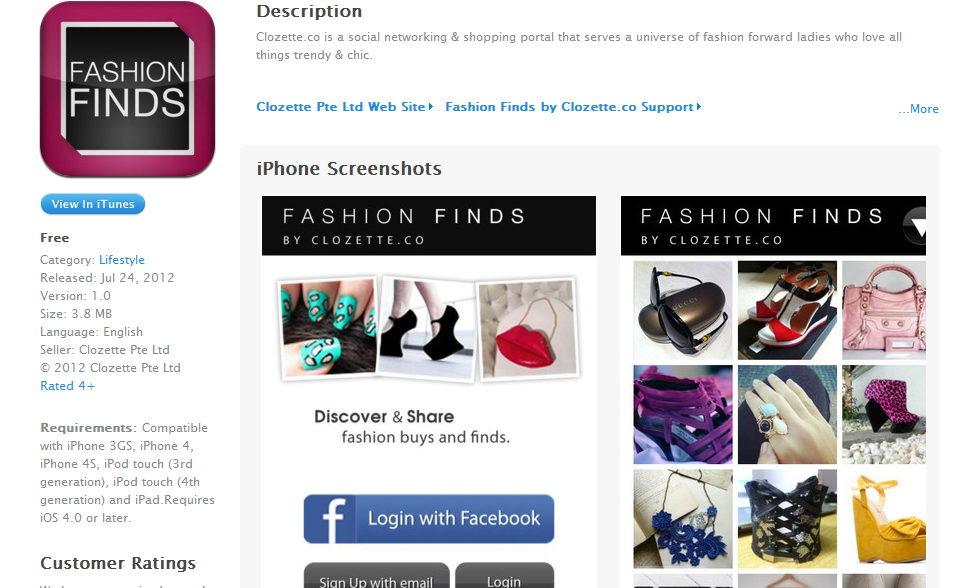 YOU MUST download it here: http://itunes.apple.com/us/app/fashion-finds-by-clozette.co/id543836871?mt=8
There's a dozen more things you can do like sharing your beautiful clothes and things. You can also make a free product listings of the clothes, accessories, and shoes and many other items that you want to buy. If you're into makeup, you can save all your favorite makeup videos in Clozette. If you are into selling stuff, you can also do it here and open a free online store. But if you're only interested in shopping, they have a Bazaar section where you can see all the items you're looking for such as dresses, tops, bottoms, bags, shoes, watches, accessories, etc. Clozette is just a wonderful way to show how fashionable you are and meet other fashionable people in the process.
Buy this here: http://www.clozette.co/shoppe/browse/asos-226795-2376084/asos
Also, you may buy some great finds on the site like what I found here, The Little Mistress Embellished Waist One Shoulder Dress, that I really like to have. Because as you can see I am really into dresses than to those street fashion one. heheh I'll buy this one soon as I got some bucks on my account. I'll let you know rather will do an review about it on this blog, henzellovestosmile.com, soon I got it. By the way, you can check this dress out on the site, Clozette.com , shoppe channel here: http://www.clozette.co/shoppe?gafrom=topnavnl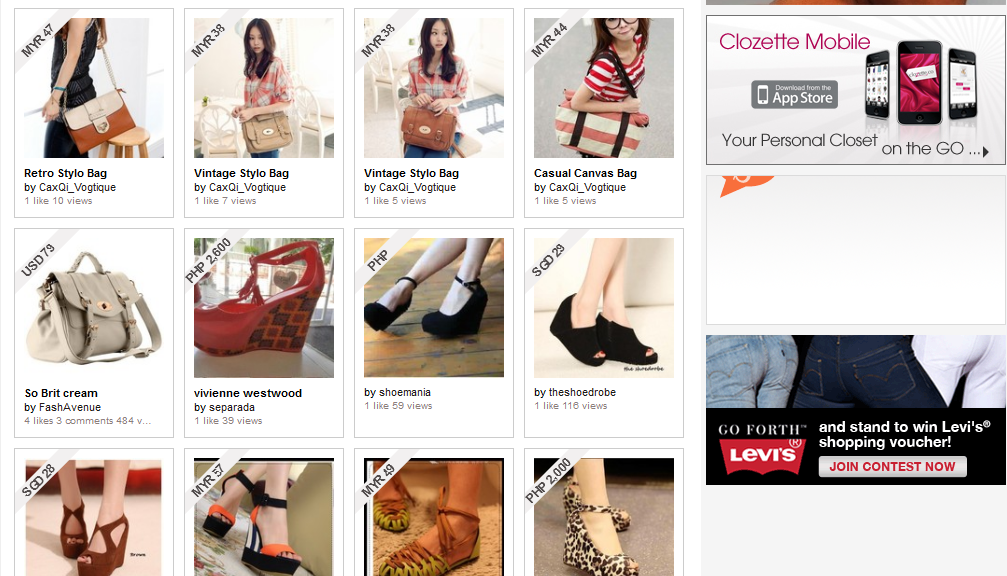 I encourage you to check the site's bazaar channel too, where you can find member's closet list and styles that will definitely help us to be on trends, just head up here  http://www.clozette.co/bz/?gafrom=topnavnl for more information. Join the clozette community now and be a Clozetter! dont forget to tell your chic friends too about this awesome fashion social networking site, Clozette.co.