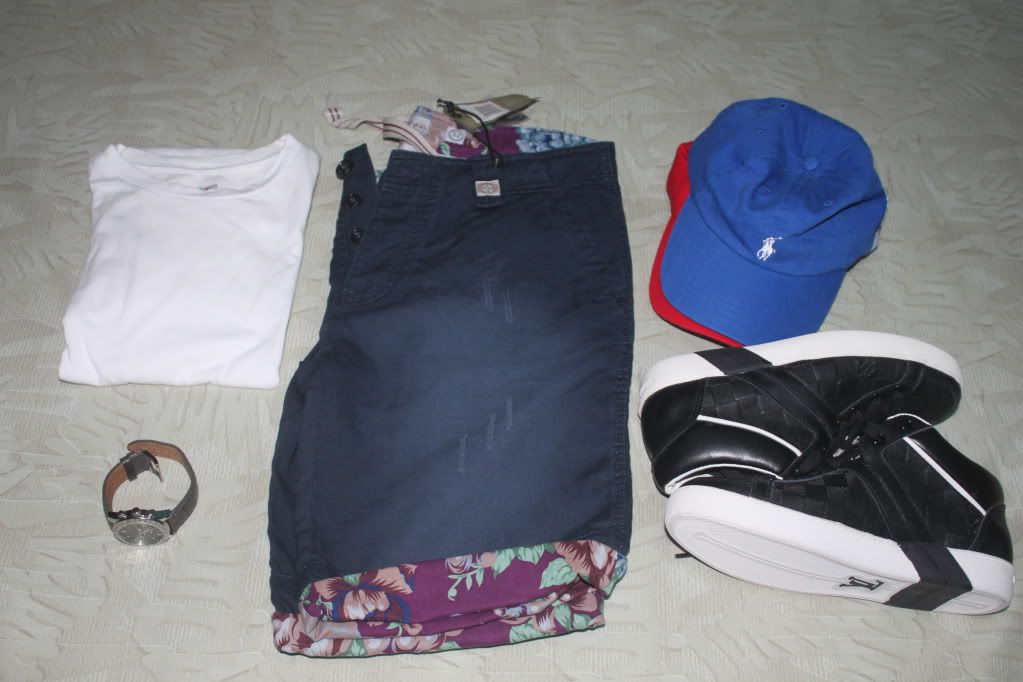 On my free times. I really see to it that I can roam around the web to check out what's hot/ new in or these things that has been outdated already when it comes to fashion. Of course, I needed to get updated myself on what's going on in the fashion industry these days for me to blog up and give you relevant info on what's hip and not today. Recently, while doing my daily routine which checking out online stores. I've been stumbled on this one awesome online store called LoveClothing.com. The site looks neat and legit that's why Ive tried to get this one shorts, the one you're seeing on the top photo, that may rockin my summer that time. Yeah! this quite late post update bear with me then.. LOL
The shorts name is Pepe Jeans London Otho Shorts Ocean that you may avail over this link http://www.loveclothing.com/pepe-jeans-london-otho-shorts-ocean-p-5468_1_74.html. Actually, they were having some huge sales on this site this moment, you can check them out here : http://www.loveclothing.com for more further details. The short has a original price of £65.00 but since they were on sale you may just got this shorts for just £32.50 today. Great,right? Also, the site is working in some well know brand name companies like pepe jeans, cheap monday, Fly London, Dun lop, and so many more.
Check their accounts here for you to update yourself on the future deals.
Facebook: http://www.facebook.com/loveclothingdotcom
Twitter: http://twitter.com/LoveClothing
Pinterest: http://pinterest.com/loveclothing/
You may also get in touch through email using this email address : info@loveclothing.com for your Enquries.