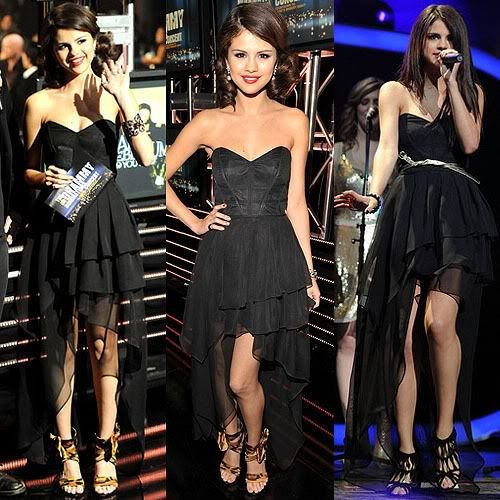 I do like this darling , Selena Gomez, because she really had this sweet face among those other teens Disney actresses nowadays. And also, I simply liked her styles and statements too. Look on this photo wherein she is wearing an chic black maxi dress from the ASOS website. Wait, sorry, I cant find the exact link where you could buy this awesome dress, however, I suggest you to roam the site ASOS for you to find this great dress and  might the dress is still available to buy.
Actually, when it comes to dresses,only maxi dresses can hooked me up. Because as you an see, the dress is perfectly in any events and it has this sexy appeals as a girl wears it.  No wonder,that's why most of us girls are used to like this maxi dresses than to the usual trends dresses today.
so – yeah, wear a maxi dresses today and be hip. That's it for now and will update you more soon. Thanks!